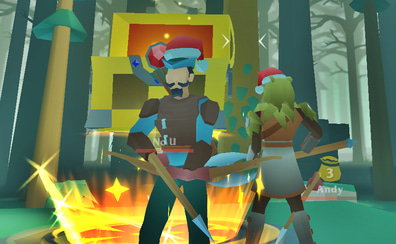 Use your computer to play Raid Land. Or try one of the games below!
In Raid Land, you have to compete against other players to get as much gold as you can before the round ends.
Note:
If the game is not filling the game area correctly, try to go to the Options (top left corner on the main menu) and change/re-enable Screen to Default.
Controls
WASD or arrow keys to move
Space bar to jump
Left mouse button to attack
Shift to use abilities
R to taunt