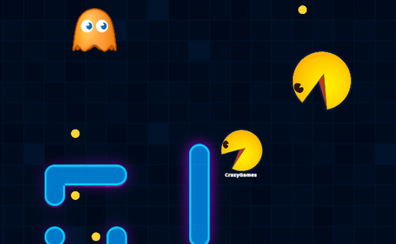 Use your computer to play PacMan.io. Or try one of the games below!
If you love Pac-Man and retro games then you will go crazy for PacMan.io! In this game, you take control of our hero PacMan. As usual, you must move around the level and collect the pellets on the floor - as you eat these pellets you will grow to a huge size!
Controls
Press left mouse button or space bar to boost speed.