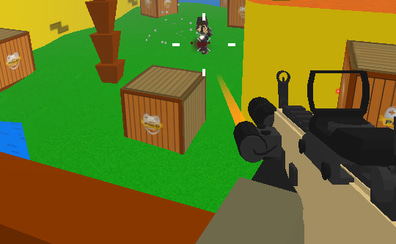 Use your computer to play Blocky Combat SWAT 3. Or try one of the games below!
Blocky Combat SWAT 3 is a 3D first person shooter with an intense combat experience. The characters and map have unique graphics with a Minecraft-inspired style. At the start of the game you can play with a machine gun and a pistol. By killing enemies you will gain experience that will upgrade your level. The higher your level, the more weapons and skins are unlocked. You can choose to be on the SWAT or on the mercenary side. Regardless of which side you choose, your shooting skills will determine the victory of your team! Compete with players around the world and become famous!
Controls
WASD or arrow keys to move, left click to shoot, right click to aim, R to reload, shift to run, ctrl to prone, C to crouch, and space bar to jump.
More Games In This Series